It's been said that it's impossible to go through the day without a rationalism or two … or three. In PR, the same can be said for the euphemism. Without them, companies might be forced to speak more directly about some rather uncomfortable situations. Layoffs? No, rightsizing. Or, "the opportunity to start your new job search immediately." Seriously.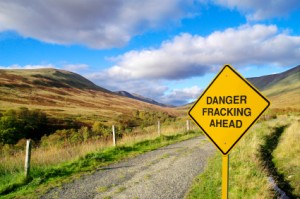 The thought occurred as I read through a few stories covering Shell's recent disappointing quarterly earnings announcement. The company largely blamed the earnings miss on poor performance in their US oil shale holdings. In short, the drilling wasn't turning out the expected amount of crude. In fact, the prospects for production from shale are so poor that the company is backtracking on previous predictions of prodigious output to come in those same shale plays. But that's not how they put it.
In a master use of euphemism that will surely be noticed by others in corporate communications, the previously stated production target of 4 million barrels per day was "retired." They didn't give up on the goal. They didn't say they made a mistake in calculating the original target. Nope, they simply "retired" it.
Brilliant.
In fact, given the underlying cost structure issues apparently beginning to play out in the shale oil sector, it might behoove the other oil majors who have invested in these fields to keep the thesaurus handy.