A quick one to add to your "must see" list is a new Frontline special, "Climate of Doubt," looking at the machine behind climate change denial and doubt. You may recall my post, "The Sensible Center," earlier this year that looked at the same topic based on a terrific book by Naomi Oreskes and Erik Conway, Merchants of Doubt.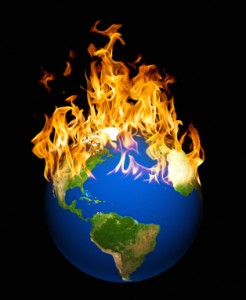 The special is online in its entirety so head on over to the Frontline site to watch it and view other, related material they've posted to buttress the episode.
It's great to see this getting wider exposure, as it might help push more people to understand that the science of anthropogenic climate change is not in doubt and that action is needed, because things are really heating up out there in the real world.