The morning paper provides an object lesson in green PR: be careful what you claim.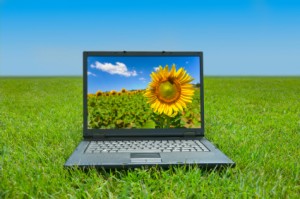 The Wall Street Journal deconstructs and essentially debunks Dell's claim of carbon neutrality, saying Dell failed to include in its carbon footprint things like "the oil used by Dell's suppliers to make its computer parts, the diesel and jet fuel used to ship those computers around the world, or the coal-fired electricity used to run them."
In fairness, the carbon footprint is an elusive and arbitrary concept. If I ride my bike to work, I'm saving gas and sparing the atmosphere of exhaust. Then again, my bike parts come all the way from Japan. Then again, an American car has a ton of manufactured parts compared to just 25 pounds of bike. Then again, riding makes me hungry, increasing demand for food that has left a carbon footprint as it's cultivated, processed, packaged and shipped. Ad infinitum.
The Journal further complicates the carbon neutrality question by delving into Dell's purchased environmental "credits." Nonetheless, the paper is even-handed, quoting Bill Burtis, spokesman for Clean Air-Cool Planet, saying Dell is "going farther than most corporations" in trying to minimize its environmental impact. The story does not directly challenge the truth of any specific claim in Dell's August 2008 press release, of which there are many laudable ones. Still, this was not the story Dell wanted to see.
How green is your Prius?
The Toyota Prius presents another example of a green-positioned product that could be a lot greener. The Journal spotlights a pair of mechanics transforming Toyota Priuses into plug-in electric vehicles, doubling the fuel efficiency of the world's most popular hybrid. The souped-up (down?) machines still use gasoline, just half as much as the off-the-rack Prius, which gets 50 mpg.
If  you prefer biodiesel to electricity, check out this Motor Trend story on a Beverly Hills doctor purportedly using fat from liposuction surgery to power his SUV and his girlfriend's Lincoln Navigator. This Wired story casts some doubt on the doctor's assertion. Another green claim, albeit a dubious one to begin with, comes under scrutiny and bites the dust.
Greenest of them all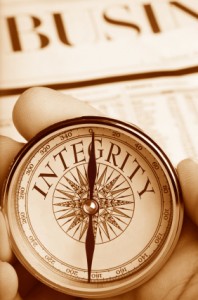 Wired brings all this abstraction and ambiguity down to earth in its list of Top 10 Green-Tech Breakthroughs of 2008. Number one? A humble cement plant. Really. And unlike the other cases, the environmental benefit seems concrete unassailable.
While traditional cement making requires a lot of heat (and thus, fossil fuel), "Calera's technology, like that of many green chemistry companies, works more like Jell-O setting," says Wired. "By employing catalysis instead of heat, it reduces the energy cost per ton of cement. And in this process, CO2 is an input, not an output. So, instead of producing a ton of carbon dioxide per ton of cement made — as is the case with old-school Portland cement — half a ton of carbon dioxide can be sequestered." More here.
Bottom line? To be effective, green claims must be sincere, true, defensible, quantifiable and ready for close examination. Dell, it appears, may have pushed the sincerity envelope by declaring it had achieved carbon neutrality. Although the company is neutral by the marketing department's yardstick, it's not by the Journal's. And who's yardstick ultimately matters most?