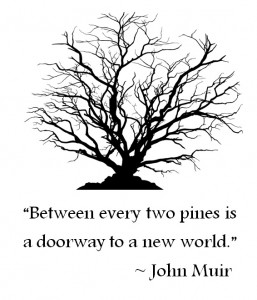 Year of the Tree? Well, that's my vote as I see these carbon dioxide-eating, oxygen-producing engines of our planet endangered all around.
To the south, for example, Texas just lost as many as 500 million. "In 2011, Texas experienced an exceptional drought, prolonged high winds and record-setting temperatures. Together, those conditions took a severe toll on trees across the state," said Burl Carraway, head of the Texas Forest Service's sustainable forestry department. "Large numbers of trees in both urban communities and rural forests have died or are struggling to survive. The impacts are numerous and widespread." A half billion trees would be equivalent to 10 percent of the state's 4.9 billion tree population.
A case of global weirding? Who can say.
And to the north, environmentalists say Maine's governor is jeopardizing the state's forests, as well as the green building movement, by effectively banning the use of LEED in construction in state-owned buildings. At issue is an ongoing battle over standards over standards for sustainable timber harvest.
"The Governor's action constitutes government-sponsored greenwashing," said the Natural Resources Defense Council's forestry specialist Sami Yassa, Senior Scientist and Director of NRDC's Markets Initiative. "Eliminating LEED effectively turns Maine's once-great green building program into business as usual. The Governor has chosen to benefit a small segment of the state's logging industry, often financed by out-of-state interests, who refuse to improve their practices." The administration says it's simply creating "an even playing field among the diverse forest certification groups."
Joining us in mourning the passing of trees is Oxford University, which is hosting a traveling exhibition of strangely beautiful tangled tree stumps. It's called the Ghost Project. Here's one of the specimens:
We humans love trees, don't we?
Yes, we do, but our love has its limits. In 2009, Americans started prioritizing economic growth over the environment, according to Gallup.  Last spring, by a 53-38 margin, Americans agreed that "economic growth should be given priority, even if the environment suffers to some extent."
Practical perhaps, but also scary.  The planet has been losing 10 hectares of forest per minute, according to UN numbers.
This is why, for me, 2012 is The Year of the Tree.
What about you?