You're honoring the Earth today. This just in: her reply.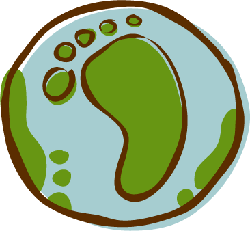 In trolling the Web for simple ways to give back to Mother Earth on Earth Day, I came across an interesting article on ITWorld focusing on how tech companies are recognizing the day. The article describes Earth Day activities ranging from carbon offsets to planting trees to even giving away free products. There's even an invite to share what your company is doing.
Being a Facebook user, one of my favorite programs from this article is GenGreen LLC's Every Day is Earth Day application. The application provides daily green tips and the company will offset 5lbs of carbon emissions for every Facebook user that installs this application.
Wondering what you can do? Here are some simple ideas:
Got a fancy screen saver? Don't use it. Use the power-saver mode to turn off the screen instead.
Want to burn some calories? Take the stairs instead of the elevator.
Done toasting your bagel? Unplug office kitchen appliances not in use.
File cabinets overflowing? Think twice before printing that e-mail or document.
Heading to a meeting or lunch? Turn office lights off.
Your iPhone or BlackBerry all charged up? Unplug the charger or turn off the power strip.
These may not be super original, but they are something everyone can do. And while alone they won't solve the climate crisis, every little bit helps and Earth Day is a great day to take action for our planet.