Hybrid vehicles have gotten more press over the last year than almost anything other than Charlie Sheen's public implosion. Google the term "hybrid vehicles" with any major media outlet name – The New York Times, USA Today, Wall Street Journal, CNN, etc. – and you will find anywhere from 250,000 to 1.2 million hits for 2010 alone. PR industry journal The Holmes Report says the Chevy Volt's 2010 "Volt Unplugged" launch tour helped the General Motors plug-in hybrid generate more than 5 billion media impressions last year. New players like the Chinese government and a Russian investor marketing a Soviet-era technology jumped into the market in 2010, creating even more interest.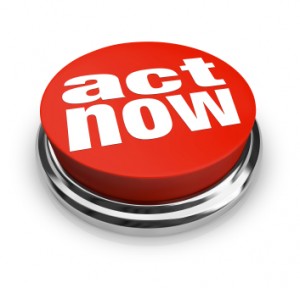 And what did all of this hype deliver? A ten percent drop in 2010 hybrid sales, according to hybridcars.com, attributed partly to the Toyota Prius' woes, but still surprising considering the launch of new hybrids like the Volt and the Nissan Leaf hybrid.
In a similar vein, the death of the McMansion – oversized homes that waste space, energy and materials – was another media favorite last year; I chimed in myself on this very blog. The reality in the housing market? Not so hot for us small-is-beautiful types. Home buyers have become more environmentally conscious, according to a recent report on the public radio business show MarketPlace, but not at the expense of a three-bedroom house with two baths.
So are the lackluster sales of hybrids and construction of smaller homes a harbringer of long, bleak years for those industries? I'm going to say no, because there were sub-texts in both markets that point toward a promising future, albeit on the other side of a hard reality. The hard reality first: no one is going to get rich quick manufacturing hybrids or selling smaller homes. Shiny, happy press notwithstanding, electric cars and smaller homes strike at fundamental behaviors and habits that won't change quickly. If the contrast between glowing media attention for hybrids and smaller houses and their mediocre sales is an indicator, then there are few fast bucks to be made in either industry. But there is profit out there for companies who identify their markets carefully and stay in it for the long haul.
Take General Motors. It isn't booking too many Volt sales yet. However, on the "Unplugged" tour, the company laid the groundwork for success down the line. The tour emphasized Volt's practicality as a family vehicle and let more than 6,000 potential customers test drive it. Family vehicle = daily routine = habit = something that fits into consumers' lives without being forced in. Give it a few years, after the Volt graduates from the "science project" phase, and that marketing effort will pay off in higher sales among people who never thought they'd be plugging their car into their house to charge overnight.
In environmentally friendly housing, developers are tapping into a ready-made societal change – Baby Boomers downsizing their homes in retirement – to market cottage communities of small homes built around common areas and within walking distance of stores and other necessities. Just last week, USA Today recently reported that cities in Washington's Puget Sound region have adopted ordinances to accommodate cottage housing. Washington architect Ross Chapin has already developed 40 "pocket neighborhoods" of homes under 1,300 square feet across the country.
For us in communications, the lesson in this contrast is that media coverage can sell a lot of non-essential products – computer games, electronic gadgets, Miley Cyrus concert tickets, etc. However, media coverage on its own does not move substantial goods like vehicles and housing. So as we try to help our sustainable technology clients succeed as businesses and not just as media creations, what should we do differently?
We need to practice a brand of communications whose end game is changing behavior, not just minds. An economy built on environmentally sustainable technologies starts with behavioral changes, like plugging cars into electrical sockets overnight. Successful communications campaigns in the coming years will be measured not by volume of media coverage, but by how visibly they helped shift behaviors toward a sustainable lifestyle.
Communications and public relations have traditionally been about changing peoples' intellects – what they think and believe. Changing a person's behavior means engaging their senses, their personal values and their community ties as well as what goes on in their minds. To promote renewable energy clients, maybe a smart phone app that tells the average consumer how many pollutants they save by walking a quarter mile to the store instead of driving is as good as the coveted Wall Street Journal hit in the long term. Maybe organizing environmental fairs with community groups and letting people see and touch sustainable products is more productive than spending a week sweet talking a CNN producer for a few minutes of air time. How many parents would get religion about scrubbers on coal-fired power plants if you showed them a transparent model of a child full of all the dioxin they'll absorb by the age of 10?
Okay, maybe I don't always know the difference between advocacy and scaring the hell out of people, but you see where I'm going with this. As an industry, are we up to providing our clients a new model of communications services? I say yes – and I have a feeling it's going to be a ton of fun figuring it out.