Green is wonderful, especially if you're savoring it in the forest on a pillow of sun-drenched moss.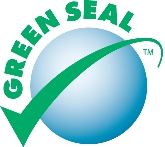 As a marketing term, though, green is getting old. Overuse and spin have dulled the verdant halo. Increasingly "green" label may be warning wary consumers they might be getting jerked around. Same with sustainable, fresh, local, organic, natural, recyclable and energy-efficient.
Consumers do want to buy green, and despite the recession, four out of five consumers claim they do (survey results). Unfortunately, one in three doesn't know how to verify green claims. Translation: when consumers buy green, often they don't really know what they're buying.
Since buyers need information and sellers need credibility, the next wave of green marketing will rely heavily on proof – documentation and certification – just as cars rely on JD Power, and as buildings rely on LEED certification.
Says the Federal Trade Commission: "Claims that a product or service is 'environmentally friendly,' 'environmentally safe,' 'environmentally preferable,' or 'eco-safe' or labels that contain environmental seals – say, a picture of the globe with the words 'Earth Smart' around it – are unhelpful for two reasons: First, all products, packaging and services have some environmental impact, although some may have less than others. Second, these phrases alone do not provide the specific information you need to compare products, packaging, or services on their environmental merits. Look for claims that give some substance to the claim – the additional information that explains why the product is environmentally friendly or has earned a special seal."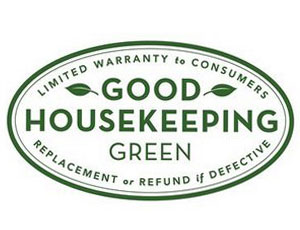 So what's the seal of approval for green claims? There are options for niche segments of the industry, but no universal seal.
A hundred years after introducing its venerable seal of approval, Good Housekeeping wants a similar role in green affairs, at least when it comes to consumer goods for the household, like appliances, toys, cosmetics, food, beverages. The magazine is launching a green seal in the April issue.
The nonprofit Green Seal,  unrelated to Good Housekeeping, also covers consumer goods, but skews toward the institutional and B2B market with categories in construction, food service, office products, transportation and utilities. It has been certifying products since 1992. Green Seal's bona fides are here Certified Green Seal products and services are here.
The Federal Trade Commission doesn't have a seal, but offers guidelines for avoiding false or misleading green claims, over which it has some enforcement power. Here are its suggestions for businesses trying to comply with its "Green Guides" against deceptive green marketing. It defines terms like biodegradable, compostable, recyclable, recycled content and ozone- friendly.
The data center community is pushing for special LEED standards specifically for power-hungry facilities packed with servers. The criteria would be entirely different from green homes or office buildings.   GreenerChoices.org, launched by the nonprofit publisher of Consumer Reports in 2005, provides information on appliances, cars, electronics, food and home/garden products. It gives ratings and provides calculators.
Two generally respected labels are USDA Organic for food and ENERGY STAR  from the U.S. Environmental Protection Agency and the U.S. Department of Energy. The Today Show suggests greenercars.org, responsiblepurchasing.org and www.cosmeticsdatabase.com.
The Boston Globe recently explored this miasma of green confusion around the carbon footprint issue. The article surprisingly revealed that microwaving food (they don't call it nuking for nothing) is greener than baking it and that bottled water from Fiji or France is probably greener (again, from a carbon standpoint) than Poland Springs. The reason? Bottling plants in France typically use nuclear power-generated electricity, and Pacific Islands plants typically use geothermal-powered electricity. It's fossil fuels in the United States. Bottom line: tap water is your best bet.
Dassault Systèmes SolidWorks Corp. of Concord, Mass., (disclosure: a client), is developing software that fosters intelligent green decisions long before products hit the market – in the design phase. DS SolidWorks makes widely used 3D computer-aided design software, and the new product, code-named "Sage," will detail in real time the environmental impact of parts, assemblies and design decisions that go into new products.
The software will feature a dashboard that not only provides information on carbon footprint but also on air impact, water impact and energy consumed in manufacturing. The high-end version will roll up the impact of a product across its environmental life cycle and also include information on energy consumption throughout a product's usage phase.
So those are all the yardsticks. Are you unconfused yet?
Even if we could objectively measure, certify and label products from a perfect set of all-encompassing green standards, we'd still have problems like this: Which is better, buying a new eco friendly hybrid or driving your oil-burning microbus into the ground?
In the meantime, if you're marketing a green product that's really green, go to one of the authorities, document your environmental impact, and get certified.