Do you ever have a flash of inspiration, then shrug it off thinking it probably couldn't pan out?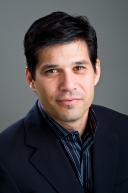 Shai Agassi never does. His back-of-the-napkin conversation with an engineer has quickly become perhaps the most viable plan for making all-electric cars feasible (hybrids still depend on fossil fuel). Agassi has a clever solution to "range anxiety," the pervasive consumer worry that electric cars are prone to stranding their owners on deserted roads. His solution? If you run low on juice, don't plug in for half a day; just switch the battery out. In the time it takes to pump a tank of gas, a robot would whiz out to your car, reach underneath, pluck out the battery and pop in a new one. If anyone can make that fanciful notion real, suggests the New York Times Magazine, it's Agassi.
The 41-year-old Israeli-American has already created a software company, sold it for $400 million, started a SAP division that went from zero to $2 billion annually, and turned down the SAP CEO job. He has Israeli President Shimon Peres and Renault-Nissan behind his new venture, Better Place, and $400 million in investor backing. He is described as fearless, brilliant and charismatic, and a rhetorical steamroller in the face of objections.
A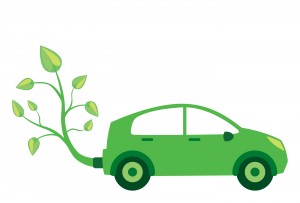 gassi is an exemplar of innovation (versus mere inspiration), a distinction about which we blogged a few weeks ago. He demonstrates the underappreciated need for clean, green and sustainable businesses to be as fiercely entrepreneurial as any other.
Unfortunately, the world often sees green concerns as starkly at odds with those of business, and every SUV or Superfund site in America reinforces the canard. Agassi, however, makes an eloquent case that classic entrepreneurship will be essential to green business success. He also trusts in the free market to drive demand for electric cars. In fact, he says, cheap electricity will subsidize those cars the same way that cheap minutes let carriers subsidize wireless handsets. (Agassi is, however, counting on government subsidies – to automakers, consumers and infrastructure builders – to kick start the market.)
Keep your eye on Better Place. This one promises to be a wild ride. If Agassi has his way, it won't burn a drop of petroleum.