I've always thought this admonition a little pedantic, a cheap, phony way to separate those who supposedly truly care about the planet from those who like to speak plainly. I mean, it's not as if the planet isn'twarming.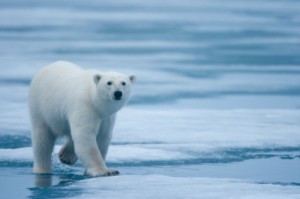 But I'm rethinking this. A new study out of the University of Michigan proves the words really matter. For some reason, more Americans buy into the reality of climate change than global warming.
Online survey respondents were asked the following question, of which there were two versions as indicated:
"You may have heard about the idea that the world's temperature may have been going up [changing] over the past 100 years, a phenomenon sometimes called 'global warming' ['climate change']. What is your personal opinion regarding whether or not this has been happening?"
When referred to as climate change, 74 percent thought the problem was real.
When referred to as global warming, only 68 percent thought it was real.
Global warming's tight conceptual linkage to temperature might be one reason for the disparity, a study author said, since "an unusually cold day may increase doubts about global warming more than about climate change."
Researchers also found a dramatic difference in answers depending on political affiliation. On the Republican side, 60 percent said they think climate change is real, though only 44 percent said they believe in global warming. About 86 percent of Democrats thought climate change was serious no matter what it was called.
The US Environmental Protection Agency uses the more credible term. Google global warming and, though you get 32 million results, the third result is "Climate Change |US EPA."